Home Flipping Increases In 75 Percent Of US Markets In 2015
Number of Active Home Flippers in 2015 Highest Since 2007; Share of Homes Flipped Rises Above 2005 Levels in 11 Percent of Markets; Average Gross Profit of $55,000 on Homes Flipped in 2015 a 10-Year High;
RealtyTrac® (www.realtytrac.com), the nation's leading source for comprehensive housing data, today released its Year-End and Q4 2015 U.S. Home Flipping Report, which shows that 179,778 U.S. single family homes and condos were flipped in 2015, 5.5 percent of all single family home and condo sales during the year.
The 5.5 percent share of U.S. home flips in 2015 was up from a 5.3 percent share in 2014, marking the first annual increase in the share of homes flipped following four consecutive years of decreases. The share of homes flipped in 2015 increased from the previous year in 83 of 110 U.S. metropolitan statistical areas nationwide analyzed for the report (75 percent).
For the report, a home flip is defined as a property that is sold in an arms-length sale for the second time within a 12-month period based on publicly recorded sales deed data collected by RealtyTrac in more than 950 counties accounting for more than 80 percent of the U.S. population (see full methodology below).
"As confidence in the housing recovery spreads, more real estate investors and would-be real estate investors are hopping on the home flipping bandwagon," said Daren Blomquist, senior vice president at RealtyTrac. "Not only is the share of home flips on the rise again, but we also see the flipping trend trickling down to smaller investors who are completing fewer flips per year. The total number of investors who completed at least one flip in 2015 was at the highest level since 2007, and the number of flips per investor was at the lowest level since 2008."
There were 110,008 investors or entities that completed at least one home flip in 2015, the highest number of home flippers since 2007, when there were 130,603 home flippers. The peak in the number of active home flippers was in 2005, with 259,192. There were 1.63 home flips per investor in 2015, the lowest ratio of flips per investor since 2008.
"More inexperienced home flippers with a smaller financial cushion could be a sign of an over-speculative market, but the data indicates that flippers in 2015 continued to operate within relatively conservative margins," Blomquist continued. "Homes flipped in 2015 were on average purchased at a 26 percent discount below estimated market value and re-sold by the flipper at a 5 percent premium above estimated market value."
Share of homes flipped in 2015 above 2005 levels in 11 percent of markets
The 5.5 percent share of U.S. homes flipped in 2015 was still well below the peak of 8.2 percent of U.S. homes flipped in 2005.
"We continue to see distressed properties funnel through the pipeline in South Florida, which makes it ripe for investors to profit in a strong selling market," said Mike Pappas, CEO and president at the Keyes Company, covering the South Florida market. "There are always sellers that will discount for a quick cash sale and open the door for astute investors to make a good return by repositioning the property."
The Miami metro area had the most homes flipped of any market nationwide in 2015, with 10,658, representing 8.6 percent of all Miami-area home sales for the year and up 4 percent as a share of all sales from 2014.
Average gross flipping profit at a 10-year high in 2015
Homes flipped in 2015 yielded an average gross profit of $55,000 nationwide, the highest average gross profit for homes flipped nationwide since 2005, when the average gross profit on flipped homes was $58,750. The average gross flipping profit is the difference between the purchase price and the flipped price (not including rehab costs and other expenses incurred, which flipping experts estimate typically run between 20 percent and 33 percent of the property's after repair value).
The average gross flipping profit of $55,000 in 2015 represented an average gross return on investment (ROI) of 45.8 percent, up from 44.2 percent in 2014 and up from a 35.3 percent in 2005. The annual peak in average gross flipping ROI was 2013 at 46.0 percent. The average gross ROI is the gross profit expressed as a percentage of the original purchase price.
Highest share of home flips in Nevada, Florida, Alabama, Arizona and Tennessee
States with the highest share of flips in 2015 were Nevada (8.8 percent); Florida (8.0 percent); Alabama (7.4 percent); Arizona (7.1 percent); and Tennessee (6.9 percent).
Among states with at least 1,000 single family homes flipped in 2015, those with the biggest year-over-year increase in share of flips were Connecticut (up 23 percent); Oregon (up 21 percent); Maryland (up 19 percent); Illinois (up 18 percent); and New Jersey (up 17 percent).
Among 110 metro areas with at least 250 flips in 2015, those with the highest share of flipping as a percentage of all single family home sales were Memphis (11.1 percent); Fresno, California (9.2 percent); Las Vegas (9.2 percent); Tampa (9.2 percent); and Deltona-Daytona Beach-Ormond Beach, Florida (9.1 percent).
Thank you for reading my blog. I have over 20 years of experience in the construction and home remodeling industry and I will be very happy to advise and assist you with your home purchase, remodeling ideas etc. I can be reached anytime at 305.788.1646

written by: Realtytrac Staff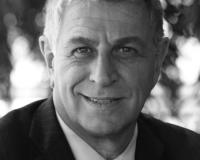 Author:
Gustavo Blachman
Phone:
786-229-8009
Dated:
March 24th 2016
Views:
428
About Gustavo: PROFESSIONAL QUALIFICATIONS • Florida Licensed Real Estate Broker – Owner of Terrabella Realt...