The City Of Aventura
For anyone unfamiliar with South Florida, The City of Aventura lies on the northeast border of Miami-Dade County. Located north of Bal Harbourand just west of Golden Beach and Sunny Isles Beach, the city of Aventura is nestled at the heart of Miami's premier waterfront luxury communities.
Beyond its prime location, Aventura offers all the amenities you'd expect from luxury living in South Florida, including: beautiful vistas, upscale shopping, fine dining, charter schooling, and most importantly quality real estate. From stylish lofts to lavish homes, commercial properties to pre-construction, Aventura offers a wide spectrum of opportunities for any buyer.
In addition, with the proper assistance from the right agents, buyers are sure to get the real estate they want at a price they can afford. To learn more about what South Florida's City of Excellence has to offer you, please read on, and use this website as your guide to Aventura
Luxury communities are fast becoming the standard for high-class living in large cities. Combining the privacy and freedom of owning a home with the benefits and services of an upscale hotel, these high-class condominiums make every effort to assure their residents feel like royalty.
The city of Aventura features a wide variety of luxury communities. Some cater to buyers who desire true high-end living, with everything from on-site full-service chefs, to separate suites for guest accommodation. Others however simply offer residents a feeling of refinement not found in normal condominiums, with in-home features such as marble countertops and handcrafted European cabinetry. Between those two extremes, any buyer with the right assistance can find the perfect balance between the amenities they want and the price they're willing to pay.
Many buyers in today's market are looking for more than just a roof over their heads; they want a home that reflects the sophistication and high-fashion of their lifestyle. For this new breed of buyers, Aventura is the perfect choice.
With high-rise waterfront condominiums and opulent private beach clubs, Aventura immediately brings to mind a life of high-style. In addition, the shopping in Aventura is second to none, with Loehmann's Fashion Island, Aventura Mall, and a slew of exclusive boutiques throughout the city plazas. In addition, one pre-construction site will take high-fashion living to the next level by housing 18,000 sq. ft. of retail shopping on their ground floor.
While many cities throughout Dade County and Ft. Lauderdale feature luxury homes as their primary real estate, none can compare with the convenience and accessibility of Aventura. With its location in North Miami, Aventura offers high-class living without the heavy traffic of Coral Gables or horrendous drive times of Boca Raton.
In addition, charter schooling and a new state-of-the-art community center make Aventura the ideal location for buyers with a family. With a crime rate 30% lower than the national average, parents can feel safe letting their children take advantage of the free local shuttle service around the city. And on the weekends the whole family can enjoy the various malls and beaches in the local area, as well as sailing and water sports at the nearby Maule Lake.
An Investment in the Future
Along with its vast array of residential real estate opportunities, Aventura is a prime location for business and commercial investments. For buyers interested in finding a marketable site for their business, Aventura offers high-visibility with an established air of sophistication.
Whether you're looking for a retail storefront or an upscale office suite, there is commercial real estate available to fit your needs in Aventura. For retail business, Aventura's localized community means residents tend to buy most of their goods and services within the city limits. For professional offices, Aventura provides a perfect location with the benefit of numerous fine dining restaurants and private clubrooms in which to meet with clients.
*********
For more information on the luxury real estate opportunities available in Aventura, please use the links provided on this website to find the waterfront property investment you've been looking for or call me at 786-245-3735 or 1-888-238-1888 Ext 8800
Gustavo F Blachman
Lic. Real Estate Broker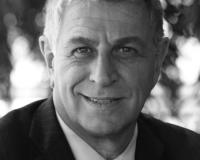 Author:
Gustavo Blachman
Phone:
786-229-8009
Dated:
January 18th 2016
Views:
658
About Gustavo: PROFESSIONAL QUALIFICATIONS • Florida Licensed Real Estate Broker – Owner of Terrabella Realt...