Buy Now Or Wait It Out INTEREST RATE INCREASES
Buy Now? Or Wait It Out? INTEREST RATE INCREASES
Posted by Daryl Wizinsky on Friday, November 25th, 2016 at 4:26pm.

Act Now Or Wait It Out?
Considering that most pros think mortgage rates will slightly increase or remain about the same without going lower over the next year, loan candidates who are serious about purchasing a home as well as existing homeowners eager to refinance need to ask themselves a serious question: Should I lock in now at a current low rate or take my chances down the road later in 2017?
"I think now is the time to act, whether you are looking to purchase or refinance," Fite says. "I suggest even more urgency if you're looking to purchase, since prices continue to rise in most areas. Even a small price increase of five percent, coupled with an interest rate that is one eighth to one half percent higher than they are today, can cost a home buyer thousands of dollars."
Smith concurs that locking in sooner versus later makes sense, but only "if the pricing available allows you to own the home within your budget," he says. "And if you can refinance today and lower your rate, with your lender paying the closing costs, do so."
Watch The Fed And The Economy
Michael Goldrick, senior vice president and chief lending officer for PCSB Bank, headquartered in Yorktown Heights, N.Y., agrees that rates will head north slightly next year.
"Indications are that 30-year and 15-year mortgage loans will increase by 12.5 to 25 basis points in the next six to 12 months, caused by further economic growth and stability. The historically low interest rate environment that currently exists makes the possibility of lower rates unlikely," says Goldrick.
Whitney Fite, president of Atlanta-based Angel Oak Home Loans, also believes rates are due to tick up.
"Some market participants are expecting two to three Federal rate hikes between now and the end of 2017. The Fed continues to be the biggest buyer of mortgage-backed securities in the market. If they slow down on these purchases, the supply and demand relationship will invert, causing heavy volatility -- which could have more of a negative effect on mortgage rates than a Fed hike," Fite says. "Therefore, I expect 30-year rates to be in the low to mid 4 percent range and 15-year rates to be in the high 3 percent range."
The results of the November presidential election could also affect mortgage rates in 2017 more than anticipated.
"If the elected president reduces U.S. corporate tax rates or impacts policy to improve business, stocks are expected to rise. And if stocks rise, funds will be pulled out of the bond market, causing interest rates to rise," says Julie Morris, associate broker/branch manager for Julie Morris Premier Team at HomeSmart in Scottsdale, Ariz.
SIMPLY WHAT ALL THIS MEANS,
1. Is if you are in the market for a home, You should ACT NOW!!!
2. FIND A HOME THAT YOU CAN UPDATE OVER TIME IN A CONTROLLED FINANCIAL MATTER.
3. THE PERFECT HOME MAY COME AROUND, ARE YOU WILLING TO PAY 50K MORE FOR IT IF INTEREST RATES CHANGE?
4. ARE YOU AWARE AS RATES INCREASE YOUR DEBT TO INCOME RATIO CHANGES, SO THE AMOUNT OF HOME YOU CAN BUY IS COMPLETELY CHANGED?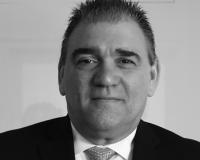 Author:
Leo Gonzalez
Phone:
786-501-5518
Dated:
November 28th 2016
Views:
372
About Leo: We are a team of committed Real Estate professionals serving Miami-Ft Lauderdale and the other areas...