Dec 30 2015 12216 1
Where is Miami in the real estate cycle on the eve of 2016?
Reliance on cash buyers, oversupply of condos, slowdown in sales = recipe for recession
December 30, 2015 05:15PM
By Francisco Alvarado
Miami skyline (Credit: Wyn Van Devanter), from left: Carlos Melo, Ugo Colombo, Gil Dezer, David Polinsky and Jack McCabe
Despite high confidence among prominent Miami developers that the real estate market is not due for a significant downturn in 2016, some experts are cautioning that sales will continue to dip, which could possibly ignite a mild recession by the end of the year.
"We are going to see prices continue to appreciate through the first half of year, but at a much slower pace," said Jack McCabe, founder and CEO of McCabe Research and Consulting. "In the last half of the year, we will see prices flatten, increases in inventory and slowing demand from buyers."
Acknowledging condo sales are moving slower, CMC Group CEO Ugo Colombo told The Real Deal he believes it's a sign of a healthy real estate market. "It is leveling off at a sustainable rate," Colombo said. "You cannot expect to keep selling 100 units a month. Right now, there is a healthy balance of supply and demand."
Since mid-2014, the influx of foreign buyers that fueled an unprecedented condo boom after the 2008 recession has tapered off due to foreign currencies losing value against the rising U.S. dollar. Yet Colombo said the South Florida condo market has become so diversified that it can weather economic trouble in countries from which developers cull buyers.
"We are seeing more Europeans, as well as Middle Eastern and Asian buyers who were not here before," Colombo said. He added his company's Brickell Flatiron project is experiencing steady sales activity among buyers from Colombia, Mexico, the Caribbean and domestic markets like New York.
Carlos Melo, a principal of the Melo Group, which has developed apartment and condo projects in Edgewater and the Arts & Entertainment District, said he sees a consolidation in the real estate market in the upcoming year.
"I don't think there are going to be many new projects getting off the ground if they haven't already," Melo said. "We are still absorbing the product that is coming online. We are not getting ahead of ourselves in the real estate industry."
Gil Dezer, whose company Dezer Development is building Porsche Design Tower and Residences by Armani/Casa in Sunny Isles Beach, told TRD some of the slowdown can be attributed to a more cautious real estate industry.
"All our projects in Sunny Isles Beach have been staggered six to eight months from each other," Dezer said. "There are not a ton of closings taking place in one day and we are not putting a ton of units out there at one time."
Dezer said 2016 could see more buyers of condos that have been recently finished or near completion starting to put up their properties for resale as prices for newer pre-construction units become more expensive. "I think resales are going to do very well," Dezer said.
However, recent statistics indicate the South Florida condo market is beginning to overextend itself. According to a December market report by the Association of Miami Realtors, there were 14,770 existing condo transactions through November, down from 17,142 during the same period in 2013 and 16,409 from January to November 2014.
As sales have slowed, the number of condo buildings under construction or in the planning stages continues to skyrocket. The Realtor's association report notes 38 towers totaling 3,639 units have been completed east of I-95 in Miami-Dade County since 2011. Another 74 towers with a combined 10,148 units are under construction. An additional 65 towers with a total of 9,131 units have been announced, but have not begun development.
A third-quarter condo market report prepared by Integra Realty Resources for Miami's Downtown Development Authority noted the downtown Miami residential development was "firmly in the middle of its market cycle." The report also stated that the beginning of 2016 will mark the largest increase in supply in nearly a decade with more than 3,000 units of rental and condominium inventory.
Furthermore, condo sales are significantly dependent on all cash buyers, who predominantly hail from foreign countries. According to the Realtor's association, 67.5 percent of condo closings were made in cash in the month of November, which is more than double the average of 24 percent in the rest of the United States.
The combination of primarily relying on all cash buyers, an oversupply of condos, and a slowdown in sales is a recipe for another recession, McCabe told TRD.
"I think there are a lot of people putting blinders on and burying their heads in the sand that there is not going to be a downturn beginning in the next two years," McCabe said. "They better wake up and start paying attention to the economic indicators. We will see another recession. It won't be as severe as the last one, but it will have a negative effect on real estate down here."
David Polinsky, a principal in Fortis Design Build, a firm developing mixed-use projects in Wynwood, said 2016 will serve as a test for luxury condo developers who have not reached the buyer reservation threshold needed to begin construction on their projects. "There will be some thinning out," Polinsky said. "We don't expect to see a lot of new condo projects announced this year."
The glut of luxury condos will benefit mixed-use infill projects away from the waterfront. "Now that there is critical mass in neighborhoods like MiMo, Brickell, downtown Miami, and Wynwood, these areas need better retail components and more rental," Polinsky said. "Those projects will continue to get activated and get underwritten. It's a sign the market is maturing."
- See more at: http://therealdeal.com/miami/blog/2015/12/30/where-is-miami-in-the-real-estate-cycle-on-the-eve-of-2016/#sthash.dXViSMQo.dpuf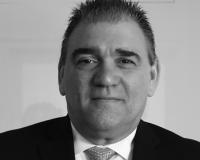 Author:
Leo Gonzalez
Phone:
786-501-5518
Dated:
December 30th 2015
Views:
349
About Leo: We are a team of committed Real Estate professionals serving Miami-Ft Lauderdale and the other areas...