FirstTime Millennial Buyers Poised To Revolutionize The Real Estate Market In 2017
You want a real estate revolution? We've got you covered: Next year, more than half of all homes will be bought by first-time home buyers, according to an exclusive survey of buyers by realtor.com®. It's a seismic shift from 2016. And here's the kicker: Most of those newbies will be millennials.
Get ready for a new-look housing market.
Each year, realtor.com® does an annual survey of home shoppers to get to the heart of home-buying trends. And what we found this year is a true sea change in the buying population that will affect which homes and neighborhoods are the most desirable in 2017.
In sharp contrast with 2016, when only 33% of people planning to buy a home were first-time buyers, 52% of buyers with their eye on a home purchase next year will be first-timers. And 61% of those are under age 35.
"This represents an 'Oh, shift' moment in housing," says Jonathan Smoke, chief economist for realtor.com®. Smoke's team analyzed responses from active shoppers on our site who plan to buy a home in the spring or summer of 2017. "With so many first-time buyers in the market, competition will be even fiercer next year for affordable starter homes in the suburbs. Those looking to buy may want to consider a winter home purchase in order to avoid bidding wars and higher prices spurred by a potential increase in millennial buyers."
What motivates—and scares—millennial buyers
Suburbs appeal to millennials and boomers alike
More info go to http://www.realtor.com/news/trends/sneak-peek-home-buying-trends-will-shape-2017/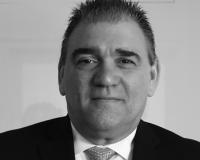 Author:
Leo Gonzalez
Phone:
786-501-5518
Dated:
October 19th 2016
Views:
73
About Leo: We are a team of committed Real Estate professionals serving Miami-Ft Lauderdale and the other areas...