For Sale By Owner Guide
FOR-SALE-BY-OWNER (FSBO) GUIDE

TIP #1: PRICING YOUR HOME EFFECTIVELY
The first key to selling your home is to make certain that the price you're asking reflects your home's true value. The big question here is: what is your home really worth?
WHERE FOR-SALE-BY-OWNERS FAIL IN PRICING
Understandably, most owners have a very strong, emotional connection with their home. When thinking of a home— especially when looking back as you get ready to sell— it's hard not to remember all the wonderful memories you have tied up in it: all the birthdays, holidays, milestones, and landmarks of your life that you've experienced while living there.
This emotional connection however, can only get in the way of pricing your home when selling it on your own. This the most common mistake made by FSBOs.
FIND YOUR PRICE
To price your home effectively, you need to start by getting a comparative market analysis, or CMA, of similar homes in your area. This CMA will show you what price similar homes have sold for over the past six months. This will give you a good idea of the base price to use for your property. Then you can adjust this number based on the features and amenities in your home, and any renovations or improvements you've made.
TIP #2: BEAUTIFY YOUR HOME
The second key to selling any home is to make it look as good as possible, so that potential buyers will want to buy your home. The big question: how good is your home's first impression?
DOES YOUR HOME HAVE CURBAPPEAL?
It might surprise you, but many times people won't even bother cleaning their home when they know they have buyers stopping by. After all, potential buyers know that the home will be clean and empty when they move in, so they wouldn't hold a little clutter against you at a showing, right?
Wrong. Potential buyers aren't going to think that far ahead. With all the homes they're looking at, you have to wow them from the first impression or you probably won't see them again. That's curbappeal. You have to give people a reason to keep your home on their list; and, while cleanliness won't keep your home there by itself, it at least won't get you kicked off.
TOP TEN STEPS TO BEAUTIFYING YOUR HOME
Make your front door look fantastic– as the entrance to your home, this is where your first impression is made!
Clean all windows.
Repaint or at least touch up the paint on your walls.
Remove excess furniture so buyers get a better feel for the floor plan.
Minimize clutter as much as you can – and since you'll be moving soon, this will help you out as well!
Clean all carpets.
Add colorful plants around your exterior to give your home a landscaped look.
If you have a lawn, make sure your grass is cut and all plants are trimmed.
If you have a driveway or walking path, make sure the stone is clean and free of cracks.
Always keep pets away from buyers!
TIP #3: DECIDING WHAT TO DO WITH PAPERWORK
For most people selling a home on their own, paperwork is their biggest concern. The big question: will you be able to handle the paperwork correctly when the time comes?
THE DANGERS OF DOING IT YOURSELF
So you've decided to sell your home on your own; does that mean that you have to do everything yourself? Absolutely not—and there's a considerable risk in trying to do the paperwork yourself. Unfamiliar procedures and protocols, missing documents and forms and insufficient disclosure information can:
Result in costly errors
Delay your closing
Lead to possible litigation
So if you are going to do your own paperwork when the time comes, it's critical that you are always aware of—and in compliance with—all applicable laws, regulations, disclosures, and deadlines.
AVOIDING THE PITFALLS OF PAPERWORK
First and foremost, you must decide in advance how you will be handling the paperwork once you get to the sales agreement stage of the selling process. Deciding this in advance will help you avoid losing a willing buyer because of clerical mistakes. If you DO decide to do the paperwork yourself, start researching now so that you have a good understanding of it by the time you get there.
TIP #4: MARKETING YOUR HOME
In today's world, there's a lot more to real estate marketing that just putting a "for sale" sign up in your yard or window. The big question here: what steps have you taken to market your home?
ADVERTISING VS. MARKETING: GETTING MAXIMUM EXPOSURE
When you decided to sell your home on your own, what plan did you make for getting the word out about the sale? Maybe you put a sign up and ran an ad in a local newspaper. But what else?
The main difference between marketing and advertising is that with marketing, you have a strategic plan laid out to generate leads through exposure. You plan out exactly what you're going to do to let potential buyers know your home is on the market, and you follow that plan precisely. With marketing, you're getting maximum exposure and making the money that you spend on advertising work for you.
MAKING MARKETING WORK
Marketing your home isn't a one-time effort; that's advertising. Marketing is a plan you form at the beginning and follow all the way through to your closing. Depending on your property and the kinds of buyers you want to attract, there are different forms of advertising you may want to consider: local newspapers and magazines, real estate sales guides, online advertising, and even direct mail.
TIP #5: SHOWING YOUR HOME
Showing a home is an art of salesmanship—and it can mean the difference between going to closing and staying on the market longer. So the big question is: do you know how to show your home properly?
TAKING THE TIME TO DO IT RIGHT
One of the biggest commitments you have to make when selling your home on your own is time.To show your home effectively, you need to:
Have a phone number where you can be reached at any time to schedule showing appointments.
Return all inquiries in a timely manner.
Be ready, willing, and available to show your home at any time—even in the evenings and especially on the weekends.
Be prepared to show your home at a moment's notice.
FINDING SECURITY THROUGH SCREENING
When you're selling your home—whether it's on your own or through an agent—you have to get used to the idea of complete strangers coming in and looking around.The upside to being represented is that a Realtor will screen prospective buyers for you to weed out those who aren't erious about purchasing now or who don't have the financial standing to make you a solid offer.
In addition, a Realtor will better be able to prevent people with ulterior motives from getting in and jeopardizing your safety and that of your home and your family. If you're selling on your own, it's imperative that you get the name, address, and phone number of any person who calls for a showing appointment. If they will not give you this information, do not agree to the showing. Also, try to stay away from "walk-ins" as this will aid in keeping you and your property secure.
TIP #6: SECURING A BUYER
Once you've found an interested buyer, it's time to secure the transaction and reach a sales agreement; but the big question here is: are you impartial enough to establish a working relationship with your buyer?
GETTING AN AGREEMENT
In order to create a working relationship and successfully negotiate your sales agreement, you must establish trust with your buyer. As a FSBO, this can be difficult because your buyer may feel that as the owner of the home you're too personally attached to the property to be impartial.
So it's important that you be as open and as honest as possible to make your buyer feel comfortable with moving forward on the sale.
NINE TIPS TO ESTABLISHING TRUST
Be aware of all the defects in your home. The easiest way to do this is to have the home inspected as soon as you list.
Once you're aware of them, make sure to disclose all defects to your buyer.
Your buyer will be depending on you to handle your side of the transaction, so make absolutely sure that you're up to the task.
Never lie or misrepresent anything regarding your home.
Be forthright and honest at all times—because even "bending" the truth may come back to bite you later.
Conduct business in a calm, open, and friendly manner so that you make your buyer feel comfortable communicating with you.
Never get offended if a buyer offers less than your asking price.
Never get defensive when a buyer points out shortcomings of your home.
Expect back-and-forth negotiation and handle it constructively.
TIP #7: CLOSING ESCROW
When you reach an agreement with your buyer, it's time to start the paperwork. The big question here is: can you close correctly?
AND NOW, THE FUN BEGINS
The most important document you have to worry about when closing is your sales agreement, because it outlines the terms and conditions for the sale. If you've been following these tips , this will be relatively easy: simply nail out the terms with your buyer during negotiation, and then contact the person you contracted for the paperwork with all of the specifics. Once they've sent back the sales agreement, review it thoroughly and sign it with your buyer.
However, having a signed sales agreement does not mean you're done! It takes 30-90 days from the signing to close escrow. This involves completing a number of tasks and documents that satisfy the legal and business obligations of your transaction.
HINTS ON ESCROW
Here is a brief checklist that will help you get to the end of the transaction, so you can get on with your life:
With your buyer, open an escrow account and secure their loan.
Perform the various inspections necessary to get to closing.
Complete all disclosure paperwork.
Perform a title search.
Depending on the title search and inspections, there may be additional paperwork and procedures you have to follow before you can close.
Once all inspections are done and all the paperwork is filed, you will close escrow, transfer the title, and receive your money.
Just remember that you must assume responsibility for completing all your tasks and paperwork, and monitoring the buyer to make sure they fulfill theirs. Pay particularly close attention to your buyer's financing, as any delays or problems can push back your closing.
REAL FACTS
Real Fact #1
Buyers are attracted to FSBOs because they think they're getting a deal. They know you aren't paying commission, so they expect those savings to be passed onto them.
Real Fact #2
Most FSBOs are actually priced higher than comparable homes being sold by Realtors.
Real Fact #3
It takes approximately 30 seconds for a person to develop a first impression. So if your property looks poor, you're already losing potential buyers before you ever talk to them.
Real Fact #4
Ten percent of all Americans are allergic to animals, so you have a 1 in 10 chance that potential buyers will be allergic to your pet. Putting pets up when showing is a good way to make sure ALL your buyers will be comfortable.
Real Fact #5
The complexity of real estate-related paperwork has increased drastically over the past five years.
Real Fact #6
Recent changes in disclosure requirements make the seller responsible for not disclosing any defects—even those defects they themselves may not have been aware of.
Real Fact #7
Realtors find homes for buyers they represent through the MLS, or Multiple Listing Service.
Real Fact #8
Real estate agents have an advantage in advertising because they can list homes on the MLS to let other Realtors know they have a home for sale.
Without this system, FSBOs are at a huge disadvantage.
Real Fact #7
The most common days of the week for buyers to go house hunting are Saturday and Sunday.
Real Fact #10
While the term "screening" has developed negative connotations elsewhere, to a Realtor it simply means separating serious buyers from those that are either unqualified or unmotivated.
Real Fact #11
According to market research studies, the #1 reason buyers don't hunt for FSBO properties is because they feel uncomfortable working directly with sellers.
Real Fact #12
Remember to disclose all defects! This can save you from a potential lawsuit.
Real Fact #13
Statistically, the median sales price for FSBO listings is 17% lower than the median for agent-assisted sales.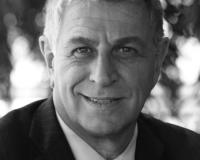 Author:
Gustavo Blachman
Phone:
786-229-8009
Dated:
October 16th 2016
Views:
248
About Gustavo: PROFESSIONAL QUALIFICATIONS • Florida Licensed Real Estate Broker – Owner of Terrabella Realt...