Foreign Trade Zone To Bring Industrial Development
An economically depressed area of Miami-Dade County may soon welcome new industrial development coupled with fresh job opportunities.
The 79th Street corridor, a fragmented stretch of residential, commercial and industrial sites a few miles north of downtown Miami, has been the subject of revitalization efforts aimed at boosting the area's economy.
The district recently took a major step forward when the nonprofit 79th Street Corridor Initiative gained approval to operate as a foreign trade zone. The Foreign Trade Zone Board and PortMiami Foreign Trade Zone announced the designation in December, highlighting the effort as one of the first in the nation for a financially disadvantaged area.
The 79th Street trade zone will cover the 79th Street Community Redevelopment Agency area, which is bordered by Northwest Seventh Avenue on the east to 37th Avenue on the west and 62nd Street on the south and 84th Street on the north.
The FTZ will allow companies to delay or reduce duty payments on foreign merchandise and will help position the district as an international hub for trade and logistics. The FTZ vehicle is a federal program established to encourage and expand international trade.
"Our goal has been and continues to be to find an economic development strategy that will trigger broad economic development and create jobs in the area," said Ron Butler, executive director of the initiative.
The application also included Leasa Industries Inc., an Asian food company that has operated in the district since 1977.
Most foreign trade zones in Miami-Dade have been established in the Doral and Medley areas, where a new crop of high-ceiling warehouses have risen, said Gary Goldfarb, a trade zone consultant. The area east of Miami International Airport is "pretty much untouched" and attractive for new development "with a tremendous workforce right in place."
The team plans to revamp the district's existing warehouses as well as build new ones on vacant land. The 79th Street Initiative team plans to operate multiple sites.
Butler said he looks forward to the development of a new warehouse and exposition center of "substantial" size. The group is speaking with the county about vacant land that may be available for development.
"Following years of significant economic and social challenges, the corridor is reemerging with recent commercial and residential developments, and the foreign trade zone designation now helps to strengthen the corridor's business infrastructure," Butler said.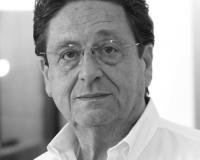 Author:
Alejandro Rieger
Phone:
305-788-3961
Dated:
January 31st 2017
Views:
560
About Alejandro: ...