Getting Ready For Summer
Getting Ready For Summer
With summer just about here and it's time to put those summertime dreams into action. Whether you are planning a vacation or just staying around the house, making your summer stress-free can be a challenge. Here are some things to help you plan a fun, enjoyable, and safe summer: Choose the Vacation that Fits Your Style (and budget) Taking a vacation or small breaks during the summer months can help you re-energize, recuperate and renew. When you return to work you will feel more motivated, refreshed, and ready to take on work challenges. Here are some tips to consider when planning your summer vacation whether it is solo, with a friend, loved one, or children: • Plan your vacation ahead of time. Think ahead of time about the activities you plan to do. This may help prevent arguments while on vacation. You can develop an activity list by checking the tourism section of the destination's brochure or web site. • How about a mini-vacation? Many people prefer several mini-vacations to an extended vacation. Weekend trips can be very appealing to families with busy schedules or limited budgets. • How about local day trips? You may find local day activities to be a great way to spend your summer. Some suggestions include: a day in a state park, museum, or local library, or just a relaxing at the pool, or visiting a friend or neighbor.
Plan Your Vacation Preparing for vacation can be exhausting and time consuming. Here are some things that you can do ahead of time to make a safer and less stressful trip. • If driving to your destination, have your car serviced ahead of time to avoid potential problems. Plan where and when breaks will be taken. • Plan for potential emergencies. Have a medical first aid kit available, and any necessary emergency telephone numbers. • Have some games and activities planned for the trip. Magnetic game boards, books, music, and educational games are some ideas. • Prepare snacks that are nutritious and that are low in sugar. • Prepare for all weather conditions. Check out the forecast for your destination. Plan and pack accordingly.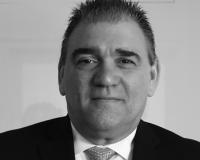 Author:
Leo Gonzalez
Phone:
786-501-5518
Dated:
July 19th 2016
Views:
648
About Leo: We are a team of committed Real Estate professionals serving Miami-Ft Lauderdale and the other areas...