March Existing Home Sales Increase While New Home Sales Fall In March 2016
NAR released a summary of existing-home sales data showing that the housing market sales increased and bounced back from last month, as March's existing-home sales reach the 5.33 million seasonally adjusted annual rate. March's existing sales are up 1.5 percent from a year ago.

The national median existing-home price for all housing types was $222,700 in March, up 5.7 percent from a year ago.

Regionally, all regions showed growth in prices from a year ago, with the Midwest leading at 7.0 percent. The West followed with a 5.9 percent increase while the South had the smallest gain of 4.6 percent. The Northeast had an increase of 5.8 from March 2015.

From February, all regions experienced increases in sales. The Northeast and Midwest dominated regional sales. The Northeast had an increase of 11.1 percent while the Midwest had 9.8 percent increase. The West had the smallest increase of 1.8 percent and the South increased 2.7 percent.

All regions showed gains in sales from a year ago, except the West where sales declined 2.5 percent. The Northeast had the biggest increase of 7.7 percent while the Midwest had the smallest gain of 0.8 percent. The South leads all regions in percentage of national sales at 42.2 percent while the Northeast has the smallest share at 13.1 percent.

March's inventory figures are up 5.9 percent from last month to 1.98 million homes for sale but the level remains unhealthy. Inventories are down 1.5 percent from a year ago. It will take 4.5 months to move the current level of inventory at the current sales pace. It takes approximately 47 days for a home to go from listing to a contract in the current housing market compared to 52 days a year ago.

Single family sales increased 5.5 percent while condos also increased modestly at 1.8 percent compared to last month. Single family home sales increased 2.6 percent but condo sales are down 6.6 percent from a year ago. Both single family and condos had an increase in price with single family up 5.8 percent and condos up 4.6 percent from March 2015.
Posted in Economist Commentaries, by Michael Hyman, Research Data Specialist on April 25, 2016

New-home sales fall in March – third straight month
WASHINGTON (AP) – April 25, 2016 – Americans stepped back from buying new homes in March, the third straight monthly decline as sales plunged sharply in the Western states.
New-home sales slipped 1.5 percent last month to a seasonally adjusted annual rate of 511,000, the Commerce Department said Monday. That rate has steadily dropped from 519,000 in February and 521,000 in January. Sales plummeted 23.6 percent in the West, which has been prone to volatile swings in sales as one of the nation's priciest housing markets.
The market for new housing developments has gotten off to a rocky start. Sales are still running slightly ahead of the year-to-date pace in 2015, yet supplies of new construction are mounting in a possible sign that demand is lower than many builders had hoped.
Sales were flat in the Northeast and rose in the Midwest and South. Prices dipped with sales declining in Western states where land often commands a higher premium. The median new-home sales price fell 1.8 percent from a year ago to $288,000.
The market's stalling momentum comes amid an incomplete recovery from the housing crash of almost a decade ago. New-home sales are significantly below the half-century average of more than 650,000. Subprime mortgages helped propel sales as high as 1.28 million in 2005, but the debt resulting from that peak led to series of foreclosures that triggered the Great Recession at the end of 2007.
The recent unevenness in real estate has also been seen in sales of existing homes.
The National Association of Realtors said last week that sales of existing homes rose 5.1 percent in March to a seasonally adjusted annual rate of 5.33 million, a partial rebound after a sudden drop in February.
Fewer existing properties are being listed for sale, causing prices to rise. The number of listings has dipped 1.5 percent over the past 12 months, despite a foundation of demand caused by lower mortgage rates and healthy hiring levels.
Builders still anticipate sales growth, although they have become slightly more cautious in recent months.
The National Association of Home Builders/Wells Fargo builder sentiment index has held at 58 for the past three months. Readings above 50 indicate more builders view sales conditions as positive. Still, the component of the index looking at current sales prospects fell in the April report released last week.
Sales have been aided by mortgages rates staying close to historic lows.
The average 30-year fixed-rate mortgage was 3.59 percent last week, according to mortgage buyer Freddie Mac.
Monica is a motivated realtor specializing in residential & investment buyers located in the following areas; Miami Beach,Surfside, Bal Harbour, Bay Harbor Islands, Surfside, Sunny Isles Beach, Aventura and surrounding areas. She knows those ideal vacation home investment buildings. For help with buying or selling a Vacation Rental Property, residential or investment call 305-785-1688!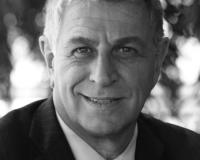 Author:
Gustavo Blachman
Phone:
786-229-8009
Dated:
April 25th 2016
Views:
202
About Gustavo: PROFESSIONAL QUALIFICATIONS • Florida Licensed Real Estate Broker – Owner of Terrabella Realt...