Miami Is One Of The Top 5 Cities In The US For Flipping Houses
Flipping isn't for the faint of heart. Consider novice investors' reality checks as they peel back plaster and learn just how much time or money their flip will really require before it's market-ready. You quickly realize that successfully purchasing, rehabbing and selling a home requires impeccable timing, a conservative rehab/construction budget and a location where you can not only buy right but also sell right.
Prior to the Great Recession, a combination of lax lending standards and rising home prices made flipping a recreational sport. What followed was a major economic correction and foreclosure crisis accompanied by home price drops in most markets. In a post-recessionary world, with less free-floating capital and tighter lending standards, flipping is now much more of a boutique activity. But one that has been gaining steam across the country as more renters are looking for move in ready homes and the housing market continues to recover.
In 2014, some 136,269 or about 5.4% of all single-family home sales were flips-the lowest percentage since 2011-we can expect this number to continue to rise as the economy continues to recover and lending standards begin to loosen. Also, although volume is down, gross profits on flips are up to $65,993 in 2014 from $65,285 the year prior and probably more in 2015.
Top Markets for Flipping
The rules for successful flipping haven't changed: Investors must know their local market. They need to buy right (i.e., low), price rehab costs conservatively and correctly, and choose the right comps in order to accurately predict exit timing and price. But whereas immediately after the recession flips (and thus flippers) were rampant in more prominent markets like Las Vegas, Los Angeles and the San Francisco Bay Area, today, with prices having returned to pre-recession levels in these markets, successful flippers are instead turning to alternative markets where volume is greater and prospective returns are higher. These markets include Memphis, Detroit, and FLORIDA communities such as Ocala, Tampa, or MIAMI — all of which are among the most active and rewarding markets for flippers. With plenty of distressed inventory, affordable entry points, and buyer demand, flippers in these cities are fixing and flipping for record profits.

What is driving the Miami Market?
Ocala, Tampa and Miami home values have risen by 7.5% over the last year and many markets here just marked their 40th consecutive month of price increase. But with home values still 30% below peak prices, there is still opportunity to buy right as home prices continue to appreciate. Coupled with rising employment rates and increased lending and purchasing activity, Florida will continue to see increased demand from financially secure buyers that are looking for move-in ready homes that can be supplied by savvy flippers.In Ocala, 2nd in terms of flipping volume and 3rd for flipping returns according to RealtyTrac, flips accounted for 8% of all sales and generated a 73.9% return on investment. Ocala median home values peaked at $173,000 in 2006, according to Zillow, but are now only about $98,400–and that's coming off a year when the market rose 9.7%. Zillow predicts median value will rise 4.9% between now and mid-2016. In Miami (3rd for flipping volume according to RealtyTrac), flips accounted for 7.9% of all sales. The market's median price peaked at $373,000 in 2007, but is now $283,000, according to Zillow, and that's coming off a year where median values rose 3.9%. With prices still below the peak and non-distressed sales on the rise, Miami is ripe for flippers that can find value add opportunities that can be flipped to eager homebuyers. Good news for flippers that can appeal to this emerging home buying demographic.

Thank you for reading my blog. I have over 20 years of experience in the construction and home remodeling industry and I will be very happy to advise and assist you with your home purchase, remodeling ideas etc. I can be reached anytime at 305.788.1646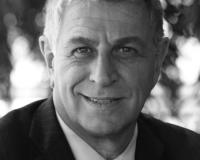 Author:
Gustavo Blachman
Phone:
786-229-8009
Dated:
March 13th 2016
Views:
419
About Gustavo: PROFESSIONAL QUALIFICATIONS • Florida Licensed Real Estate Broker – Owner of Terrabella Realt...