The Steps To The Homebuying Process
Buying a home is one of the greatest experiences in your life, but it can also be one of the most challenging if you don't understand The Process. Many families feel overwhelmed because of the amount of paperwork they must complete. So knowing what to expect, will help you make solid decisions about your purchase.

Your credit and application - The First Step
Having a good credit history is an important first beginning step. If you have not yet established a credit history or need information on how to establish or improve your credit history, give us a call at our office 786-512-8372 and we can help and direct you.

Once you enter The Process, you'll be faced with a variety of forms and an assortment of paperwork. The Process of obtaining a mortgage can seem quite complicated because of the number of documents required and people involved. It can appear overwhelming at times, but it is important to recognize that each person you will work with provides a specific service that will help you become a homeowner. Some of the first people you'll meet and speak with include your loan officer or mortgage broker and real estate agent. Your LO as they are called or Mortgage Broker will help you determine how much you can afford to spend on a mortgage loan so that you choose the mortgage option that best suits your financial situation, and your real estate agent will help you find the right home for you and your family. As you move further along in the mortgage process, you'll meet additional professionals, including a real estate home inspector, a title company and/or a closing representative.
There are a variety of different mortgage options available. So which one is the best for you?
Fixed-rate mortgages provide a stable option since your interest rate remains the same for the length of your loan. The most common fixed-rate mortgage is a 30-year fixed-rate, although 15- and 20-year fixed rate mortgages also provide certain advantages. Premier Financial will help you complete your loan application and keep you on track every week as to what's happening during your loan approval process.
Also at Terrabella Realty, Our real estate agents will help you find the right kind of home you seek, examine comparable homes, and compare different neighborhoods. We often provide specific community information on shopping, schools, property tax rates, and more. Most important, an agent can look for homes that meet your needs and financial circumstances, helping you narrow your choices. And when you're ready to make an offer on a home, your agent will usually handle the negotiations with the seller, which includes presenting your offer (which is what you're willing and able to pay for the property).
So choose an agent who makes you feel comfortable and can provide the knowledge and services you need. Your real estate sales agent is almost always paid by the seller upon the sale of the home so you won't need to pay anything upfront in most cases for their services.
Then comes the mortgage lender, which is the financial company that provides the funds for your loan. They will work with you and help you secure the mortgage for your purchase. Keep in mind, it is not uncommon that your loan and monthly payments, which is the servicing aspect of your loan, are transferred to another company after you close. Rest assured your payments will not change for this specific reason.
So as you see, all of these professionals play different but complementary roles. Knowing the roles of each type of professional will make the mortgage process flow as smoothly as possible.
Now that you understand about some of the different professionals in the home buying process, it's time to start taking a closer look at the forms and assorted paperwork necessary to purchase a home. There are a number of important steps involved in making the dream of homeownership a reality, and one of them is completing your mortgage application.
This mortgage loan application includes several sections that capture information about you, your finances, and details of your potential mortgage. It's lengthy and at first glance seems complicated, but each part of the form is vital and requires the requested information. We will help you fill out this form with you. Keep in mind, all of the personal information on your application is confidential and protected by federal law.
Some of the documents you will need to complete your application will most likely be the following: Paystubs for the past month, your W-2 forms for the past two years, Information about your debts, like car loans, student loans, etc. And recent statements from your bank accounts. Tax returns for the past two years are also in some cases required.
Your commitment letter - The Next Step
Now after we have approved your mortgage application, you will receive a commitment letter which specifies the amount of the mortgage loan, the number of years to repay the mortgage loan (the term), the interest rate, the APR, and the monthly charges. You may accept the commitment by returning a signed copy to us within five to 10 days, some lenders may make you pay part or all of the origination fees at this time, Premier Financial does not. We also do not charge any upfront fees which some lenders do and will lose if you cancel the loan or do not close.
Once the commitment letter has been received, you are assured the financing needed to complete the purchase of your home and can now focus on completing the details required for closing.
Your closing - The Last Step
You and your family are finally ready to move to your new home. Your mortgage loan was approved, your house passed inspection, your belongings are packed, and everyone is looking forward to moving day. All that's left is to attend your closing.
But what is a closing? A closing is a meeting that involves all of the parties signing the final documents and legally transferring the property to you. There are costs and fees in this final step of which you need to be aware. When you are finished signing the closing documents, you will be given the keys to your new home. The mortgage process is now complete, and you are officially a homeowner.

Usually, the closing takes place at a title company or an escrow office. The following individuals should be there or be represented: You and any co-borrower (such as your spouse), if they're involved with the transaction the Escrow officer, the Closing agent, The seller's real estate agent, your real estate agent, etc.

The thing you'll probably remember most years later is how many times you had to sign your name. There are lots of documents that need your signature. You will sign a document indicating that you have accepted the mortgage loan from us. In some states you will sign a mortgage, and in other states you will sign a deed of trust. The title company will transfer the money to the seller on your behalf. The seller will then sign a document called the deed, transferring ownership of the property to you. The title company will prepare all the documents and make sure that they are properly recorded.

At closing, you'll sign many documents like the closing statement, mortgage note, and other disclosures. Proof of insurance and inspections, as well as any money due are required before you get the keys to your new home. Once the closing meeting is complete, you can move into your new home. Additionally, there will be a number of affidavits and declarations for you to sign. These legally binding documents spell out the financial obligation you are taking on and your rights as a homeowner. We will make sure you understand what you're signing. It is important to read the documents carefully.
The closing agent will be responsible for recording the documents so that it can be filed as part of your county's records. You will receive a copy at closing and another copy after it has been recorded.

The documents in the standard type mortgage process that we are discussing here are the same for everybody, regardless of ethnic origin, language, gender, or income. Federal law requires that you sign English language versions of all forms as your final, legally binding contract. The day you close on your new home will be one of the most rewarding experiences of your life. While homeownership does come with responsibility, you'll take pride in the fact that you have a new home for you and your family to enjoy now and in the future.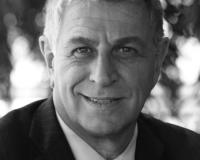 Author:
Gustavo Blachman
Phone:
786-229-8009
Dated:
January 21st 2016
Views:
342
About Gustavo: PROFESSIONAL QUALIFICATIONS • Florida Licensed Real Estate Broker – Owner of Terrabella Realt...