WHY INVEST IN MIAMI
2015 report is out and only two cities in the entire United States that are listed in the top 10 most important cities for the ultra-high net worth individuals. Those cities are New York and Miami.
Last year, Miami was the eighth largest growing city in the USA, and every day we are seeing thousands of people move into the state of Florida. It's a great time to invest because of the marketing. the last four years have broken new records in our industry for the number of real estate sales.
There are all kinds of clients who wish to invest mainly in Miami, however the Strategy investments have changed since 2006, 2007 and 2008. Back then investors only needed to put down 5 to 10% or sometimes 0% down.
Nowadays investors need to put down at least 50%. Not only this creates financial stability in the real estate market, but also within the banking system as well as our community.
Miami is among the top cities to invest right now. It´s still developing and growing by the minute making it less affordable in the future. At the same time, since income is increasing locally, rental prices get higher. This is a big plus for investors. In addition, there are low vacancy rates. In fact, the vacancy ratio is under 5%.
Miami is now the capital of South America as we have more foreigners who are born in the U.S. and are Miami residents than any other major city in the U.S.
As a resident you will be comfortable in the environment as you will get to meet people from your own region. Miami is a multicultural and diverse place to live in making it one of the best places to invest in.
Rest assure when making an investment in Miami as it will grow. The main reasons as to why people choose to buy properties particularly in Miami are vacation homes, primary residences and investments.
The major cities that cause a spur among the rich are New York, London, Hong Kong, Shanghai, Beijing and Miami.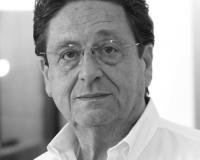 Author:
Alejandro Rieger
Phone:
305-788-3961
Dated:
March 21st 2016
Views:
386
About Alejandro: ...