Why The Real Estate Boom In The Miami River Is A Gamechanger
Why the Real Estate Boom in the Miami River is a Gamechanger
By Robyn A. Friedman | March 8, 2016 | Home & Real Estate
The Miami River's renaissance is leading to a real estate boom in the surrounding neighborhood.
One River Point, twin luxury condo towers topped by a three-story floating glass sky bridge with an elite private club overlooking the Miami River, is set to break ground in the fall.
If you haven't been to the Miami River lately, you may be in for a surprise. It's not the industrial waterway it once was. While it's still a working river, it has undergone a renaissance, having been decontaminated, cleaned up, and beautified. And don't think developers haven't noticed. More than 7,500 residential units have been constructed along the river's shores since 2000, with another 3,280 units and 11 single-family homes approved in 2015 alone, according to the Miami River Commission. Six restaurants and 550 hotel rooms were approved last year as well, and new sections of the public Riverwalk continue to be completed. "People have realized that the river is an under-appreciated natural asset," says Gerard Yetming, a commercial real estate broker with CBRE in Miami, who also lives along the river. "It bisects downtown and Brickell, it has great waterfront properties you can develop on, and you're very close to employment. It was inevitable that developers would try to capitalize on some of the underutilized properties along the river."
Residential buyers dream of a home on the water, but available beachfront property is increasingly scarce—and land prices along the river are more favorable than on the beach, according to Miami real estate consultant Anthony Graziano.
One project generating excitement is the recently opened River Yacht Club (401 SW Third Ave.). Developed by Dupoux Partners, the club has 1,000 feet of dock space, which can accommodate vessels up to 80 feet long or about 15 40- to 50-foot yachts. It also features a restaurant helmed by renowned chef Michael Lewis, an outdoor garden, a members-only marina, and the VanDutch Lounge, located on the rooftop terrace.
The garden and restaurant of the new River Yacht Club.
"In a city that, remarkably enough, isn't abundant in waterfront destinations, River Yacht Club wants to elevate the riverside dining experience for those who seek a sophisticated yet fun venue," says Stephane Dupoux, CEO of Dupoux Partners.
Meanwhile, Chetrit Group is the developer behind a massive multi-billion-dollar riverside project that will include four towers, 1,678 residential units, a 330-room hotel, and 266,000 square feet of office and retail space. Completion of the retail section and the first tower of the as-yet-unnamed development is slated for 2018.
Last November, KAR Properties opened sales for the 350 condominiums at One River Point, two 60-story Rafael Viñoly–designed towers at 24 SW Fourth Street. Prices range from the mid-$700,000s to more than $12 million. One River Point's features include a 35,000-square-foot private club, a signature waterfront restaurant, a poolside café with butler service, and a fitness center managed by the Wright Fit. An 85-foot-high waterfall will cascade from a floating four-story podium to a pool below.
"I've been a proponent of the Miami River since before the river renaissance became chic," says Shahab Karmely, KAR's founder and CEO. "I've lived in cities with rivers—London, Bangkok, Frankfurt—and what makes rivers important and the heart of a city is that they allow you to be within an urban environment but also consume the beauty of water."
VanDutch yacht docked in front of the new River Yacht Club.
Other planned Miami River projects include Related Group's One Brickell, at 444 Brickell Avenue, which will have three towers, 1,400 residences, a hotel, and retail and office space, and Hellinger Penabad Companies' River Landing, at 1400 NW North River Drive, with 500 apartments and 439,000 square feet of retail space. Although River Landing has hit some stumbling blocks, developer Andrew Hellinger says it will break ground in the first half of this year.
Of course, not all the growth along the Miami River is residential. Alex Mantecon, owner of MV Real Estate Holdings, is developing Riverside Wharf, which he intends to turn into a premier waterfront destination for dining and entertainment. The $30 million project will include four restaurants with outdoor dining, a new fish market, and event space. The East Coast Building across the street, with its 11,000-square-foot rooftop restaurant, will be incorporated into the development, and the people behind Garcia's Seafood Grille & Fish Market will open a new concept restaurant and oyster bar at the complex, according to Mantecon.
"There's no other place on the Miami River where you can go to a restaurant destination by boat and have four restaurants curated by some of the top restaurateurs in the world," he says. "It's a gamechanger." Mantecon adds that the Riverwalk will ultimately connect Riverside Wharf to the new SushiSamba and Duck & Waffle restaurants nearby.
One person who's particularly bullish on the Miami River area is developer Avra Jain of Vagabond Group, which recently purchased and is restoring the Miami River Inn. Jain is also looking at other opportunities along the river. "The potential is just tremendous—for live, work, play, walkability, food and beverage, and wellness," she says. "There's something about water that's very soothing, so I think the river speaks to wellness in addition to everything else."
Tags:REAL ESTATEPROPERTIESLUXURYLUXURY REAL ESTATEMARCH 2016
Categories:HOME & REAL ESTATE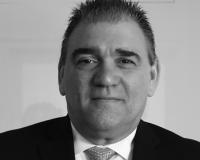 Author:
Leo Gonzalez
Phone:
786-501-5518
Dated:
August 7th 2016
Views:
670
About Leo: We are a team of committed Real Estate professionals serving Miami-Ft Lauderdale and the other areas...