Why You Should Always Use A Real Estate Agent To Sell Your House
Using a real estate agent can be expensive, and many sellers think selling a house themselves is a great way to save money. A seller may save a commission by selling a house themselves, but trying to sell a house without an agent may actually cost them more money than the commission they saved. People will claim they saved thousands by selling their home without an agent and they even sold it in one day! There is a reason they sold it in one day, they left a lot of money on the table! A great real estate agent could have more than made up for the commission they charged, by pricing a house right and working for the seller's best interest. While real estate agent's commissions may seem high to some, it is important to know they are negotiable. Real estate agent's are able to charge so much, because they provide a great value to homeowners, and usually get them much more money than they could on their own.
Real estate agents are experts in marketing, educated in the sales process and know how to value a home. See explained exactly why real estate agents get paid so much here; they are not paid just for the time they spend selling your house. They are paid for all the licensing courses and continuing education they must take. They are paid for their experience marketing homes and getting the most money possible for a seller.
Here is a great article with more detailed information on tricks and tips to sell a house for the most money.
You may not save as much as you think when you sell a house yourself
When you try to sell a home yourself, it may appear you can save 5, 6 or even 7 percent of the sales price by not paying a commission (all commissions are negotiable). However most buyers work with real estate agents when they are looking for a house. If you are not going to pay the real estate agent representing the buyer a commission, you eliminated most of the buyers in your market. Eliminating most buyers, will definitely decrease your selling price and cost you money. If you do agree to pay a cooperating broker, you are only saving half of a commission. On top of only saving half of a commission, the buyer is represented by a real estate agent and you are not. Who will have the upper hand in negotiations and the selling process? The buyer's agent will have the best interest of the buyer in mind, not yours.
Why is it so important to value a home correctly?
If you price a home too low or overprice a home, it can cost you thousands of dollars. When a home first comes on the market, is the best opportunity to sell a house, especially in a seller's market like we have now. There are buyers waiting for the perfect home to come up for sale, and it is vital that a home is priced right from the beginning.
Why will overpricing a home cost a seller money?

If a home comes up for sale that is overpriced, a buyer may not even look at the home. An overpriced home will then sit on the market for weeks, or maybe even months until the price is lowered. When buyers see a home has been on the market for an extended period, the buyers start to wonder what is wrong with it. Even if the price is lowered to the right value after a few weeks, the home still may not sell for what it would have sold for if it had been valued correctly to begin with. Houses become stigmatized the longer they are on the market. For an investor or a home owner that no longer lives in the home a stigmatized listing is very bad. Every month a home sits vacant, it costs the seller money and if there is a loan on the house it can cost the seller thousands of dollars a month. If a seller would have priced a home correctly to begin with, they would have sold the home quickly and saved thousands of dollars.
How will pricing a home too low cost a seller money?
Pricing a home too low can cost just as much money as overpricing a home. When you under-price a home you will most likely sell it very quickly, but there is a great chance you will sell it for less money than it is worth. It is true that under-pricing a home can stir up a lot of activity and produce many offers. In a multiple offer situation, it is possible to get a contract over asking price. The problem with a low asking price is, it attracts buyers who want a great deal like myself. Many times a multiple offer situation will actually scare away some buyers. Some buyers do not want to get into a bidding war, and will not offer on a house that has multiple offers.
If you price a hoe too low and get an offer over asking price, the chances are you could have gotten an even higher offer had you priced the home correctly. Most buyers will base their offer off of the list price and not what the home is actually worth. You can hear it all the time from buyers; I offered $10,000 over asking price and still did not get the home! They are basing their offer on the list price, assuming the seller is asking fair market value. The buyers are not basing their offer on what the home may actually be worth. Another downside to an offer well above asking price, is it may give an appraiser a reason to come in at a low value. If an appraisal comes in low, it could cost the seller even more money! By pricing the home right to begin with, you will almost always sell the home for the most money.
Why is valuing a house difficult without a real estate agent?
Valuing a property is the most important aspect of selling a house as I just discussed. It is very difficult to do without a lot of experience and MLS access. Without MLS access it is very hard to get information on recently sold properties. Recently sold properties are the most important piece of information needed to value a home. People have access to active listings through websites like Zillow, but only licensed agents have access to MLS, which lists sold homes. Active listings can give an idea of house values, but you have no idea if houses are overpriced or what price they will actually sell for. Every house is different, because every house has different features and locations. A real estate agent is an expert at determining value based off of these characteristics. It can take years to understand local markets and local markets can change extremely fast. It is very difficult and takes a lot of time for an agent to determine value correctly, it is much more difficult for someone who is not an agent.
How accurate is Zillow?
Zillow also provides a Zestimate for house values. Many people think this value is accurate, but it can be way off. You should never value a home based solely on a Zestimate.
A real estate agent knows how to deal with a low appraisal
If you end up with a buyer who is getting a loan, they will most likely need an appraisal done on the home. The bank will lend the buyer money based on that appraisal and if the appraisal comes in low there is a good chance the buyer will need the price of the home to be lowered. We see appraisals come in low all the time with rising home prices and there is a way to deal with appraisers. A real estate agent knows how to be proactive to help the appraiser and knows how to challenge an appraisal if it comes in low.
A real estate agent knows how to market a home
There is a definite art to marketing a home correctly. You can't just stick a home in the MLS and wait for offers to come in, unless you price it too low. A real estate agent knows how to take the best pictures, do virtual tours, create the best brochures, what websites to use, which magazines and newspapers to advertise in and much more. Real estate agents also know people, and have their own list to market the home too. Many times an agent will have buyers waiting for a house just like yours.
Why can't a seller use a low fee service to enter a home in the MLS?
There are many companies that now offer low fee MLS service; pay a couple hundred dollars and get your home entered into the MLS. There are many problems with using this type of service.
The service may never see your home and may enter incorrect information and no pictures

The seller still has to take calls and set up showings with many of these services

You will have to pay the buyer's agent if you enter the home in MLS. Once you have paid the MLS listing company and buyer's agent are you really saving much money?

You still have all the disadvantages of not having an agent represent you and having the buyer represented; no help with contracts, negotiations, inspections, appraisals, etc.
A real estate agent knows how to handle state contracts
Speaking of contracts, have you seen your state contract recently? They are many pages long and that does not include the addendums and disclosures that need to be completed as well. A real estate agent knows exactly what to look for in a state contract, what is customary for the seller to pay and what is customary for the buyer to pay. There are many costs that the buyer customarily pays. If you have no agent to guide you on what is normal for a seller to pay and what is not, you could easily pay many more costs than you should.
A real estate agent knows title companies, lenders and other agents
A real estate agent knows the market and they also know people in the business. They can help a seller find a title company with the lowest fees and best service. They can help the seller find the best contractor if repairs are needed before the listing or after an inspection. Here are a few more things an agent will help a seller with.
Negotiating price

Negotiating inspections

Negotiating appraisals

Negotiate title resolutions

Negotiate multiple offers

Negotiate seller concessions

Negotiate earnest money

Negotiate inclusions and exclusions

Negotiate conditional sale contingencies

Negotiate survey resolutions

Negotiate due diligence resolution

Obtain and review buyer's qualification letter

Negotiate closing and possession date
Conclusion
It is almost always better to use a real estate agent to sell a home, instead of selling a house yourself. A real estate agent will make you more money on the sale of your home, because of their knowledge and experience. There are many investors who have their real estate license, and they still use another real estate agent to sell their house for them. Those investors know that another agent has the time needed to sell the house and the market expertise. Before you try to sell a house on your own, consider if it is worth the time it will take to understand the process and if you will actually save any money.
Thank you for reading my blog. I have over 20 years of experience in the construction and home remodeling industry and I will be very happy to advise and assist you with your home sale or purchase, remodeling ideas etc. I can be reached anytime at 305.788.1646



Posted in Real Estate Agent, Structuring Investments by Mark Ferguson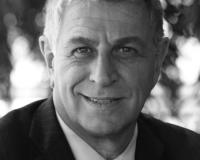 Author:
Gustavo Blachman
Phone:
786-229-8009
Dated:
April 26th 2016
Views:
347
About Gustavo: PROFESSIONAL QUALIFICATIONS • Florida Licensed Real Estate Broker – Owner of Terrabella Realt...